Departure City: GUBBIO
Meeting Point: ON SITE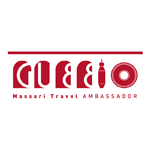 Gubbio Ambassador
Day:
Sunday
Monday
Tuesday
Wednesday
Thursday
Friday
Saturday

Duration: APPROX 3HRS
Prepare to be whisked away on a gastronomic adventure as our esteemed chef, armed with years of culinary expertise, leads you through an enchanting exploration of crafting homemade pasta. Every step will unravel the secrets behind traditional techniques, fostering a deeper understanding of the artistry involved.
Harnessing the freshest ingredients at hand, our class will embark on the journey of pasta-making, immersing ourselves in the meticulous creation of either tantalizing noodles or the intricate beauty of filled pasta. The choice will be dictated by the availability of handpicked, quality ingredients, ensuring an authentic experience every time.
Post our engaging hands-on session, we'll gather to relish the fruits of our labor in a convivial setting. Together, we'll cook and indulge in the sumptuous pastas crafted during the class, savoring each delectable bite.
Beyond merely learning the craft, this course encapsulates an immersive dive into the heart and soul of homemade pasta. Amidst the rhythmic laughter and shared camaraderie, we'll unearth the essence of Italian culinary heritage, recreating and savoring beloved regional specialties. It's not just a cooking class; it's a celebration of taste, culture, and the joy of creation
Notes:
Includes:
Fresh pasta cooking class

lunch
Not Included:
Gratuities

Anything not specified in the Inclusions
---